Colon blood supply
Colon blood supply
– It is important to understand the anatomy of the blood supply to the colon.
– Lymph nodes are arranged along the blood vessels supplying the colon.
Superior mesenteric arteries
Inferior mesenteric arteries
Internal iliac artery
Middle colic artery
Right colic artery
Ileocolic arteries
Marginal artery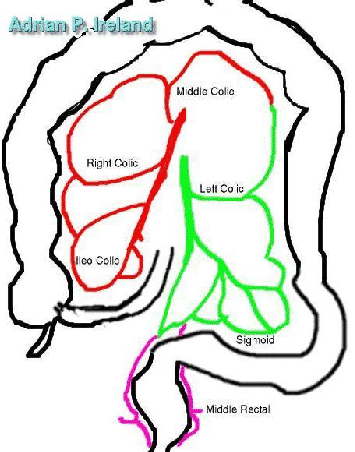 The superior mesenteric system is show in red, the inferior in green.
Source: http://surgstudent.org/lectures/colorectalca/node59.html
Superior Mesenteric Artery – Anatomy Tutorial

Start at 7:10 time
---
Categorised as: Uncategorized
---